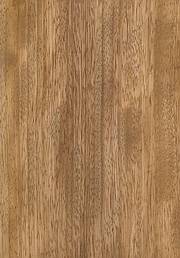 Iroko
Origin:
West to East Africa
Color:
The whitish to pale yellow sapwood is clearly distinct from the yellow-brown heartwood, which matures to a deeper brown.
Characteristics:
Iroko is a fine-grained wood. The fiber usually grows in alternating spirals, sometimes it is irregular. The scattered, coarse pores, which are clearly visible, form a plaited web in cross section, while giving the wood a striped appearance in radial section.
Application:
Owing to its high level of resistance to acids and bases, this wood is ideal for building chemical containers and laboratory tables. Other areas of application: woodwind instruments, wagon and shipbuilding, parquet and stairs, furniture, outdoors for doors, windows and gates, and for parkbenches or churche pews. Iroko is used as a substitute for oak and teak.